Since 2016, the authorities in Benin have undertaken various initiatives to provide the population with access to clean drinking water. These efforts are primarily focused on enhancing the effectiveness of the National Water Company of Benin (SONEB), the main public organisation responsible for this resource.
In 2017, Benin established the National Drinking Water Supply Agency in Rural Areas (ANAEP-MR) with the goal of achieving the targets set by Sustainable Development Goal (SDG) 6, which aims to ensure access to water and sanitation for all by 2030. The primary objective of this agency is to develop and manage the country's water systems to ensure universal access to safe drinking water. This new vision has already yielded positive results in rural areas. To this end, investments have been made in the water sector, with the Ministry of Water and Mines budget increasing from $123 million in 2022 to $141 million in 2023.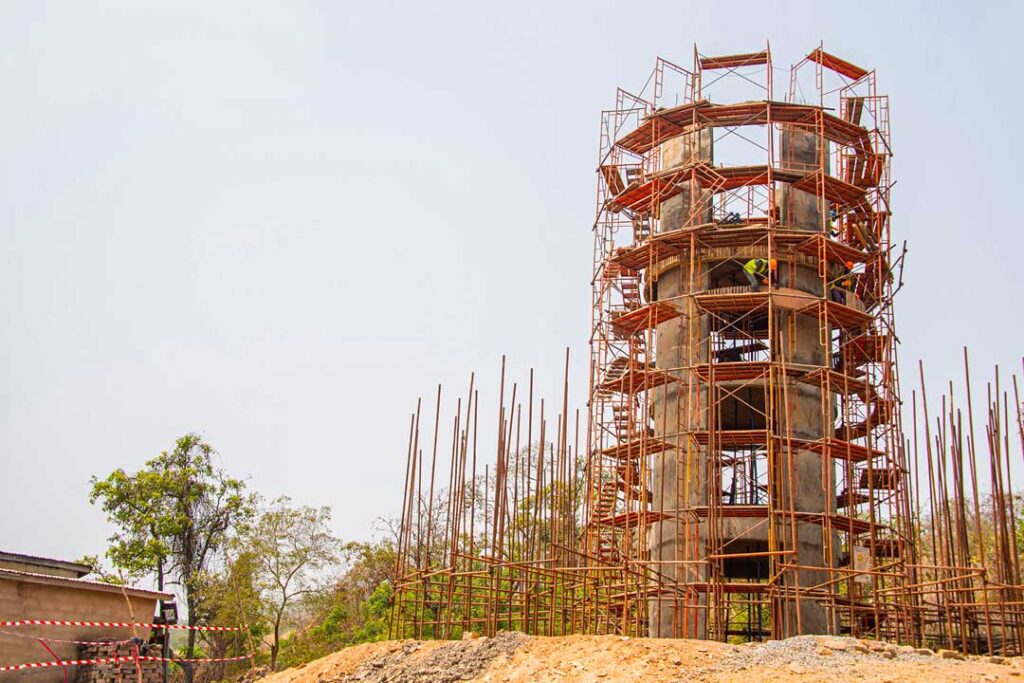 According to a recent estimate published in a half-year ANAEP-MR report (covering July–December 2022), the country has increased access to water in rural areas to 76.6%, up from 42% in 2017. This improvement means that communities in northern Benin no longer need to travel as far as 10 km to access clean water. While there is a slight discrepancy between this report and the World Bank's estimation of 73% for access to water services in rural areas during the same period, it's evident that Benin has made substantial progress in improving both the quantity and quality of water access. 
Adèle Houeto, a resident of Adamé in the southwest of the country, shared her experience, noting that prior to the installation of their new drinking water supply system, residents had to travel long distances to obtain potable water. "The only source of water was from wells, and the quality was questionable," she told Africa in Fact. "We also sometimes witnessed disputes because everyone wanted to be the first to access it."
To meet the challenge of universal access to water, the World Bank, through the International Development Association (IDA), has provided $250 million in financing to fund access to drinking water for Benin's rural communities. This funding is part of the Programme for Universal Access to Drinking Water in Rural Areas (PforR), also known as Aqua-Vie. Specifically, the programme, which started in 2021 and will run until 2026, plans to implement 80 new multi-village water supply systems in rural communities, benefiting an estimated three million people.
To ensure these programmes succeed in providing universal access to drinking water, the government is implementing comprehensive sectoral reform, which includes a new governance framework and a novel approach to managing the facilities at a cost estimated at several hundred million dollars. Under these reforms, the national programme for universal access in rural areas no longer focuses solely on installing boreholes, pumping stations, and water towers; it also prioritises a quality of service that meets people's expectations.
Sylvain Migan, Director General of ANAEP-MR, said Benin already employed modern technologies to provide access to drinking water. "We have village water supplies, self-sufficient water stations, and boreholes equipped with human-powered pumps," he said. "The government's goal is to eliminate the sight of our mothers and sisters carrying basins of water on their heads."
But Migan reiterated to Africa in Fact that the new approach went beyond mere infrastructure expansion. "It's not just about extending drinking water supply facilities across the entire territory," he said. "It's also about ensuring community-based management."
To achieve this, the authorities responsible for the water sector have, since 2022, adopted a leasing system for drinking water facility supply. Through this concept, communities are entrusted with the management of these facilities via private operators.
As Migan noted, "It's not usual for an African country to systematically professionalise the management of public drinking water services throughout the entire territory, but this is what we are doing."
He explained that the water authorities were in the process of leasing all drinking water access structures in rural areas. So far, they have identified three areas where operators would take over the management of these. "In other words, the state will transfer all the systems to private operators who will deliver quality service at rates regulated by the state," he said.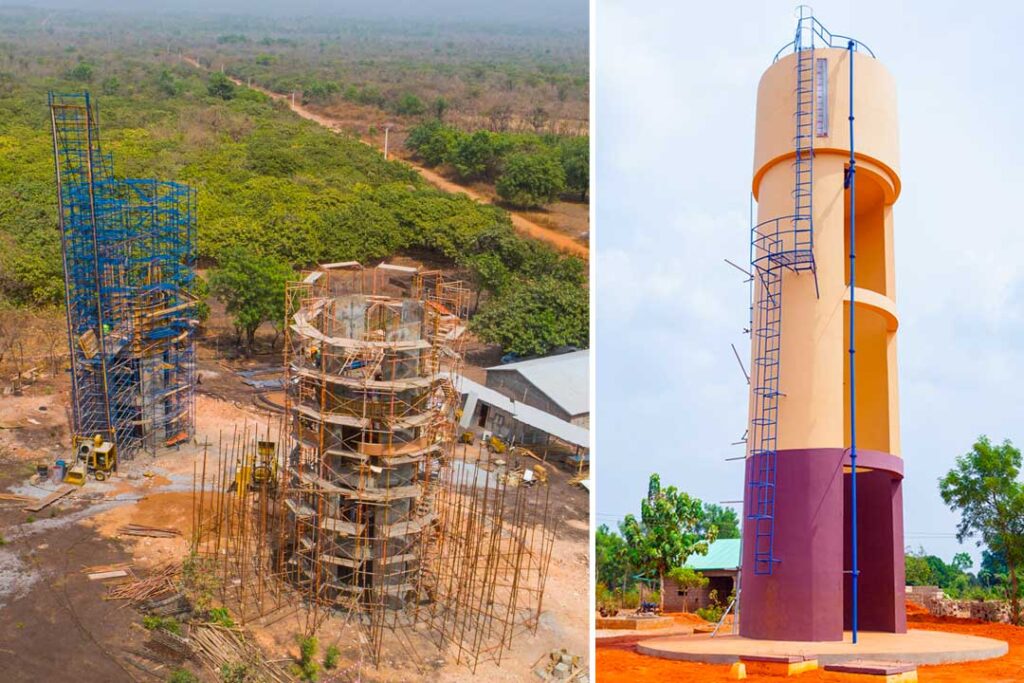 This innovative approach aims to provide drinking water to the entire population by 2024-2025, offering reduced-cost drinking water to approximately 6.5 million people across the country. Companies specialising in water management have already been selected to implement this new contractual approach.
Jean-Marie Nicoué, a drinking water installation manager, said the water management companies would provide drinking water for a modest fee. "Operators handle maintenance with the income generated from selling drinking water," he said. "They, in turn, will pay royalties to the state to amortise the investments made."
The intention is not to discontinue the operation of some 12,000 boreholes currently equipped with human-powered pumps. Instead, there is a plan to maintain them through a framework for the upkeep and maintenance of simple structures, managed by municipalities and their delegates. This will complement the autonomous water stations and village water supply systems managed by private operators. The aim is for communities to gradually transition from lower-quality services provided by hand pumps to higher-quality services that allow household connections at subsidised prices.
Migan said the goal was to enable villagers to have pumps in their households, similar to urban areas, with connection costs estimated at around $33.
But while significant progress has been achieved in various regions of the country, challenges do persist, particularly in the north of the country due to factors such as the lack of electricity, which is required for water distribution. There are also geographical challenges to be overcome, but the political will to do so is already there.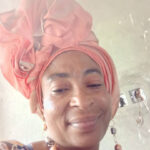 Mamah-Djiman Hairith is an investigative reporter from Benin with more than 10 years of field experience in Africa's media industry. She has worked across various platforms including radio and newspapers like Le Paradoxe and Togo Finance et Business in Benin and Togo.  She holds a  degree in linguistics and communication and is passionate about telling stories around science and technology.