Russian President Vladimir Putin's recent promise of free grain to six African countries and headlines highlighting the continent's reliance on grain imports from war-torn Ukraine demonstrate Africa's urgent need to strengthen agricultural capacity and food security.
Persistent food insecurity and agricultural underdevelopment undermine health, stability, and economic progress across many African countries. According to Oxfam, 20% of Africans are undernourished, and nearly half of the population lacks access to clean drinking water. At the same time, Africa spends more than $35 billion annually importing staple cereals, oils, and other basic foods to meet demand. With climate change exacerbating droughts, floods, and locust invasions, the continent urgently needs more resilient, self-sufficient, and diversified food production and water systems.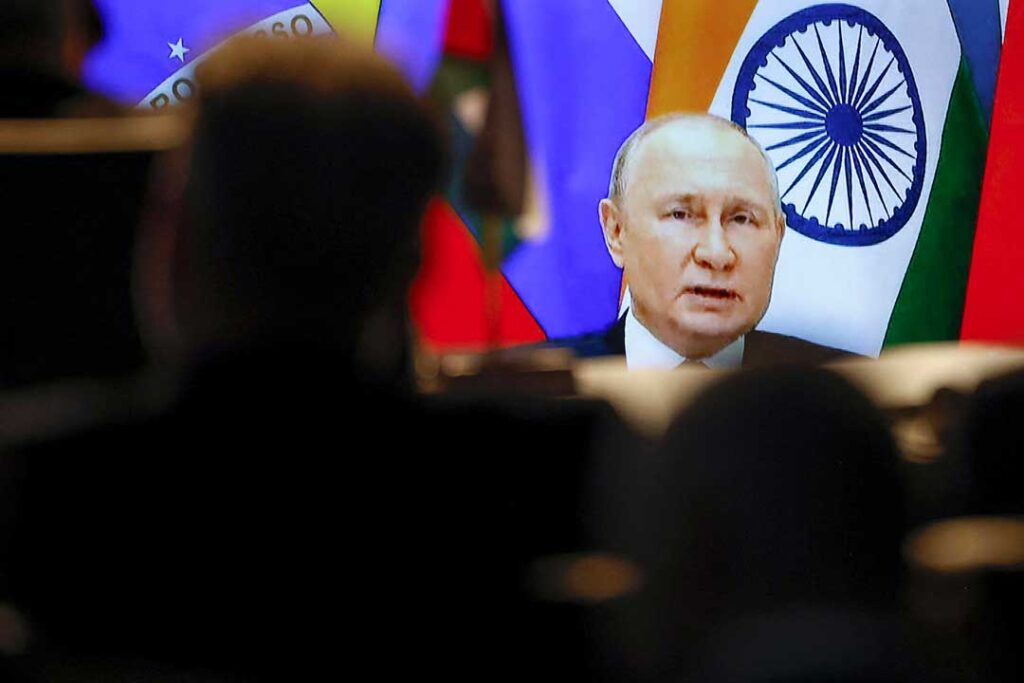 Amid these escalating challenges, the recently enacted African Continental Free Trade Agreement (AfCFTA) offers a significant opportunity to systematically strengthen regional agricultural trade, infrastructure, supply chains, and production capacity. The purpose of this article is to explore how the AfCFTA could be leveraged to advance food sovereignty and resilience across Africa. By progressively dismantling barriers to intra-African trade and facilitating greater regional integration, the AfCFTA provides a mechanism to enhance climate-smart agriculture, empower smallholder farmers, and reduce reliance on volatile global markets.
Realising the AfCFTA's potential, however, will require proactive efforts on multiple fronts by policymakers, private sector actors, and regional bodies. The article will analyse models such as the EU's Common Agricultural Policy, highlight crucial investments and policies, identify risks, and offer recommendations to help guide effective AfCFTA implementation for robust, sustainable food systems across Africa.
The AfCFTA offers immense potential to reduce Africa's dependence on volatile global markets and costly agricultural imports, according to a recent report by the African Union (AU). By facilitating intra-regional trade, food-deficit countries could source staples more efficiently from nearby surplus areas rather than import them at inflated prices. A UN Economic Commission for Africa study estimates that intra-African agricultural trade could expand by 20-30%, generating an extra $2-4 billion in annual GDP gains. However, fully harnessing this potential will necessitate major investments in transborder infrastructure and supply chains, along with supportive policies to integrate smallholders into cross-border value chains.
A core tenet of food sovereignty is reducing import reliance through enhanced domestic production and regional self-sufficiency. Africa currently produces less than 60% of its food consumption, with yields lagging far behind global averages, according to UN Food and Agricultural Organisation (FAO) data. Transforming this equation requires a coordinated effort to upgrade regional infrastructure. Constructing and rehabilitating roads, rail, electricity, storage facilities, and irrigation can connect smallholders across borders to expanded markets, enabling countries to unlock Africa's immense agricultural potential.
The late Kenyan scientist and leading authority on sustainable development, Dr Calestous Juma, spoke extensively about the critical role of technology and innovation in transforming African agriculture to achieve food security on the continent. In his book The New Harvest: Agricultural Innovation in Africa, he argued that "Africa needs a strategy that harnesses science, technology, and entrepreneurship to raise agricultural productivity and incomes". Juma highlighted the need to accelerate the diffusion and adoption of technologies like drought-resistant seeds, precision farming tools, and digital advisory services for smallholder farmers across Africa.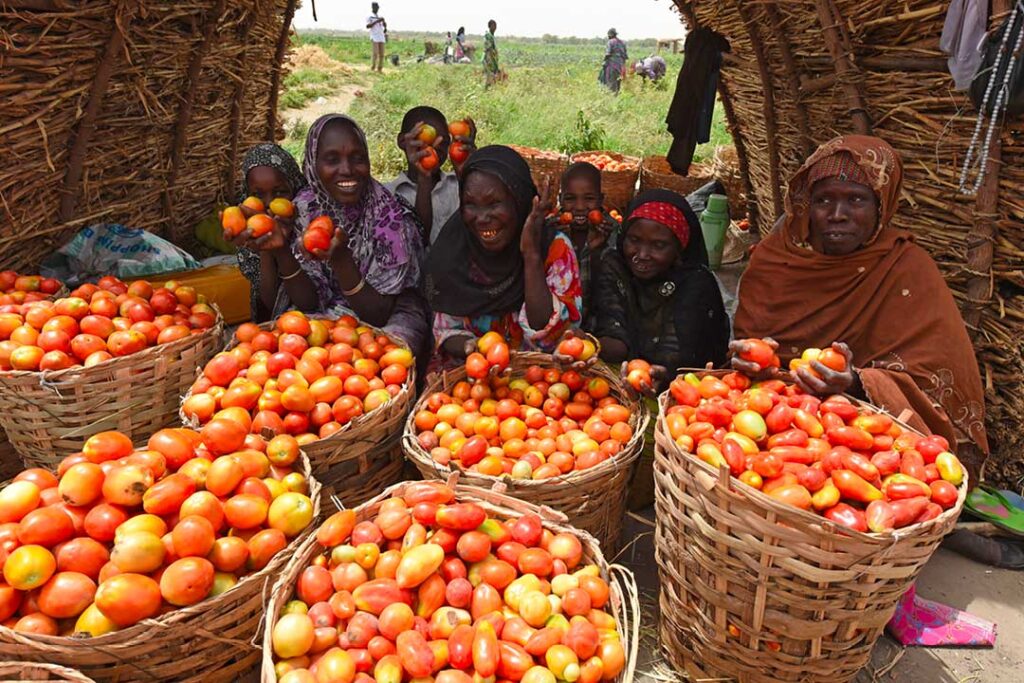 In a 2015 interview, Juma stated that "the application of science and technology to raising agriculture productivity, increasing food production, and reducing food losses and waste is critical for the future of the continent. Africa needs a new green revolution built on innovations tailored to its ecological conditions." Through his various writings, Juma consistently emphasised that transforming Africa's food systems required greater technological innovation and diffusion across borders. The AfCFTA can catalyse this diffusion of innovations, enabling the transformation he envisioned.
The European Union's Common Agricultural Policy (CAP) stands as perhaps the most prominent model of using regional economic integration and targeted investments to systematically enhance food security. Initiated in 1962, the CAP aimed to raise agricultural productivity, ensure stable farmer incomes, stabilise markets, and guarantee food supplies across the bloc. The CAP currently accounts for more than 35% of the EU's budget.
According to Alan Matthews, Professor of European Agricultural Policy at Trinity College, Dublin, the CAP modernised production, substantially raised productivity and transformed Europe from a food-deficient continent to a major food exporter through subsidies, infrastructure upgrades, training, standardisation, and shared research. Rural development programmes connected smallholders to emerging value chains, helping them survive. According to the think tank Farm Europe, the EU's food self-sufficiency has grown from 73% to more than 115% since 1960. The CAP reflects how strategic regional-level policies, coordination, and investment can systematically enhance food security.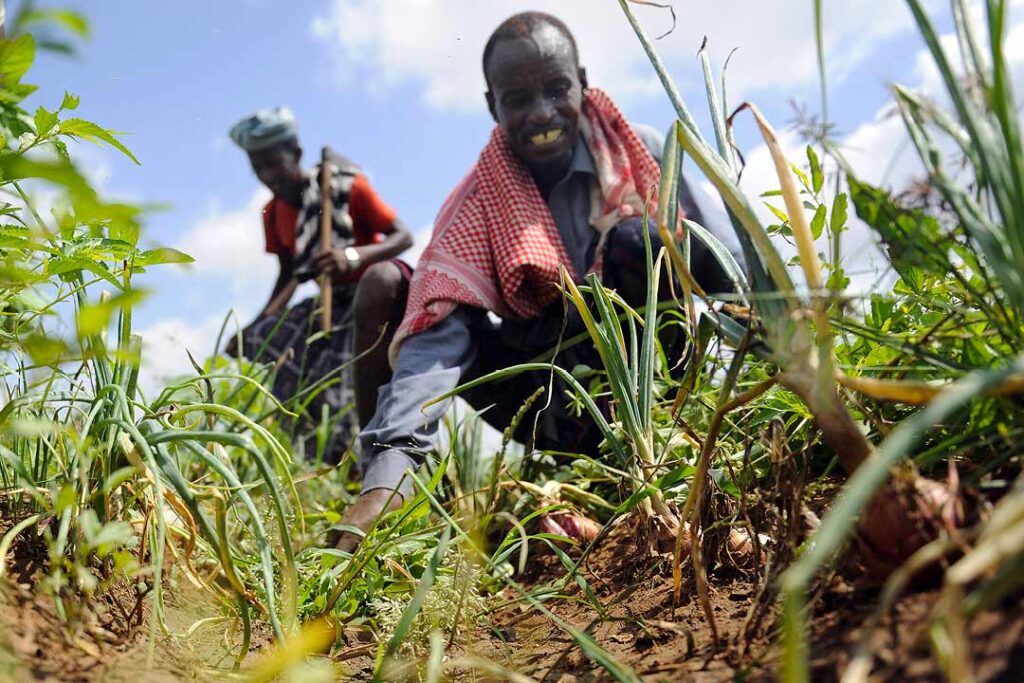 Smallholder farmers (SHFs) produce up to 70% of Africa's food but struggle with many constraints that limit productivity and market access. These bottlenecks include a lack of access to improved inputs like quality seeds, fertilisers, irrigation, and farming machinery. SHFs also have limited access to credit and insurance to make investments to improve productivity. Also, training limitations result in sub-optimal planting and harvesting practices, and the inability to implement climate-smart techniques, which is an area needing urgent attention as much of the implementation of climate agreements falls on them.
Policies under the AfCFTA should systematically identify and alleviate these bottlenecks through:
Import duty waivers on productivity-enhancing inputs, tools and equipment well-suited for small acreages. This could incentivise widespread adoption.
Investing in rural broadband expansion and mobile tech tools to provide SHFs with precision agriculture advice, mobile payment platforms, and e-commerce access. This would help integrate SHFs into wider digital value chains.
Establishing regional smallholder agricultural transformation funds that provide affordable credit and partially subsidise farm inputs. This would enable investments in irrigation, inputs, tools, etc.
Creating regional commodity exchanges and border facilities and protocols to allow the sharing of market data, connect buyers and sellers, and enable SHFs to trade outputs across borders.
Realising the benefits of greater agricultural integration under the AfCFTA, while mitigating risks, will require implementing prudent safeguards. Providing technical assistance and gradually harmonising regulations around inputs like seeds, fertilisers and equipment is vital to ensuring small-scale farmers access high-quality and certified products without facing exploitation from unfair regulations. Combating opaque bureaucratic policies, corruption and rent-seeking will also be key as regional farm trade expands. Governments must show commitment to transparency, streamlining regulations and anti-corruption initiatives.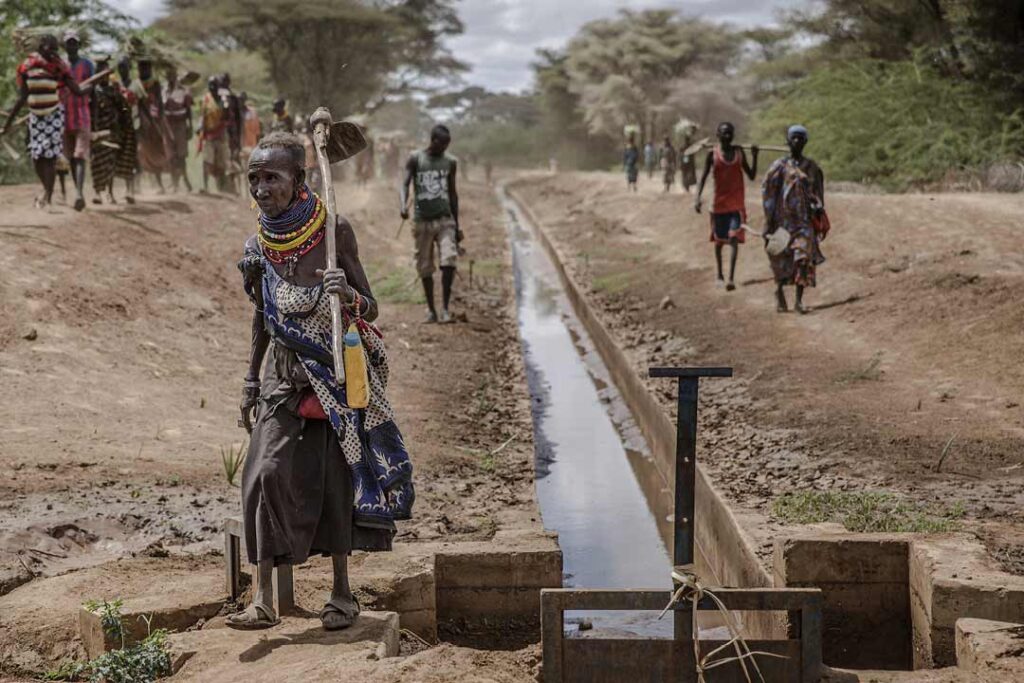 Bolstering water security is also imperative, as nearly half of Africa's population lacks reliable access to clean drinking water. Upgrading shared water infrastructure like dams, irrigation canals, and pipes; facilitating cross-border coordination on water management; and investing in technologies like rainwater harvesting, desalination, and wastewater recycling could significantly improve availability and access. Policies that promote more judicious water usage in agriculture and communities are equally important. The AfCFTA provides a mechanism for harmonising regulations and sharing investments to enhance water security and food production across Africa.
With prudent safeguards like these, African leaders can achieve the AfCFTA's potential while protecting farmers' livelihoods and national interests. Good governance, savvy regulation, and continuous monitoring will be imperative for managing risks on the journey towards greater continental integration.
As the analysis has shown, strategically leveraging the AfCFTA to strengthen regional infrastructure, integrate smallholder farmers into cross-border value chains, accelerate technology adoption, and facilitate trade could significantly bolster production capacity and food security. Successful implementation aligned with the AU's Agenda 2063 and the Malabo Declaration could profoundly transform the continent's agricultural sector.
Ultimately, African leaders face a critical choice. Will they proactively leverage the AfCFTA's potential to build robust, sustainable food systems? Or will they let this historic chance slip by? To quote Frantz Fannon, "Each generation must, out of relative obscurity, discover its mission, fulfil it, or betray it". The future food security and prosperity of millions of Africans hangs in the balance, and what greater generational mandate exists than this? With strategic vision and steadfast commitment, the AfCFTA can be harnessed to advance continental food sovereignty, uplift rural communities, and build climate resilience for generations to come.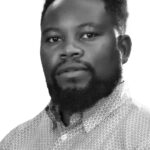 Adio-Adet Dinika is a writer, researcher and affiliated PhD Fellow at the Bremen International Graduate School of Social Science (BIGSSS). His areas of interest are Digitalisation and the Future of Work. He has published opinion pieces on Digitalisation and socio-economic development in several print and online publications, and his first unpublished novel, They like us dead, was long listed for the 2021 James Currey Prize for African Literature. He is currently based in Bremen, Germany.